KueIt 3 – Redefining What A Sampler Is
May 21, 2019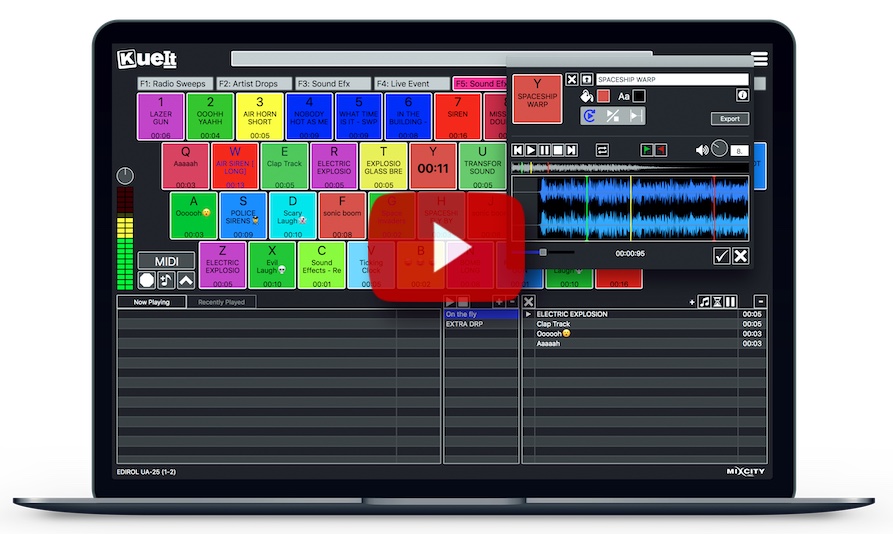 The ultimate real-time audio playback software uniquely designed for your sound effects, audio drops & jingles. Access 310 audio clips for instant simultaneous playback at the touch of your fingertips. It's as easy as a simple key press or the click of your mouse. Or use a MIDI device to control KueIt. Create and store your own library of audio clips for use in playback. Check out our latest KueIt features:
DJ Controllers & Mixers
Multi-channel audio devices are now supported. You can select the audio device in KueIt as well as the output channels. This is useful if you want to select the auxiliary channels from your dj controller/mixer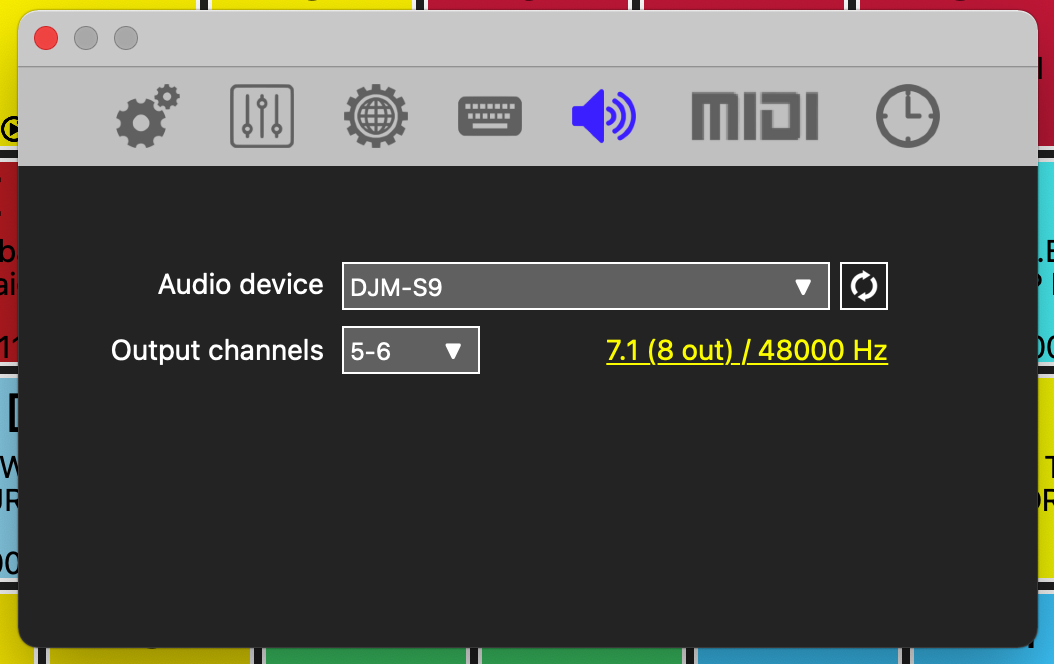 Better MIDI support
KueIt can read from as many MIDI devices as you have plugged into your computer. Unplug and plug devices with no interruption and no need to re-launch KueIt. New support for 7-bit and 14-bit MIDI controllers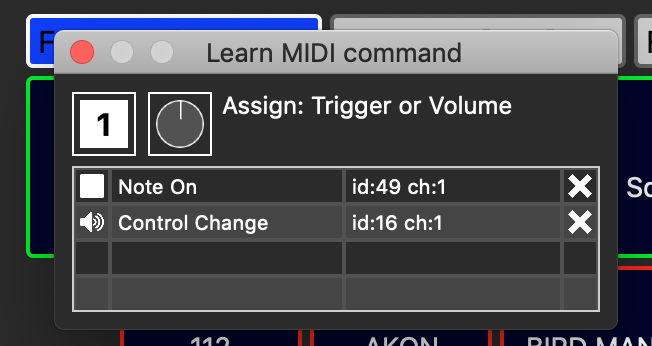 Import System
KueIt 3 now imports all audio tracks directly into the KueIt system. Moved or renamed audio files will no longer prevent your profile from loading.
System Backups
With KueIt 3, you can easily backup your entire system so that you never lose any data. KueIt periodically reminds you to create a backup of your system. (Reminders can be disabled in settings)
64 bit
KueIt 3 is now supported on 64 bit systems which improves its perfomance. If you are running Windows 32 bit, no worries, we still support it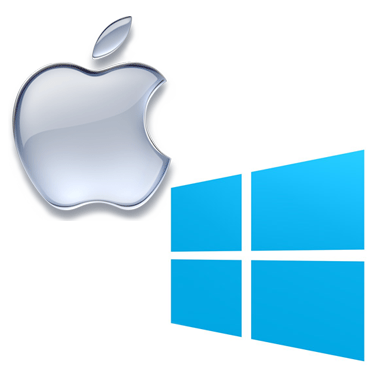 macOS: Yosemite / El Capitan / Sierra / High Sierra / Mojave
Windows 32/64 bit: 8 (Full, not RT) / 8.1 / 10
Blazing Fast Waveform
KueIt 3 uses an improved audio engine that renders the complete waveform in a fraction of a second. Set start and end points of your audio tracks with ease

Resizable Interface
With KueIt 3, you can now resize the complete interface. Want to keep KueIt small in the corner but still show all the controls? No problem, just resize it to however you like, KueIt will adjust all the controls to fit in the window.
Upgrading Old KueIt Profiles
KueIt 3 has built-in functions that can import your old KueIt profiles and settings which makes upgrading simple. You can also import your MIDI mappings from your old KueIt preset files.
//php comments_template(); ?>
JammText interactive software
Learn More
Get JammText Today